Next Post
About Project
COMMUNITY WELLNESS: SELF-CARE AND RESILIENCE PROGRAMS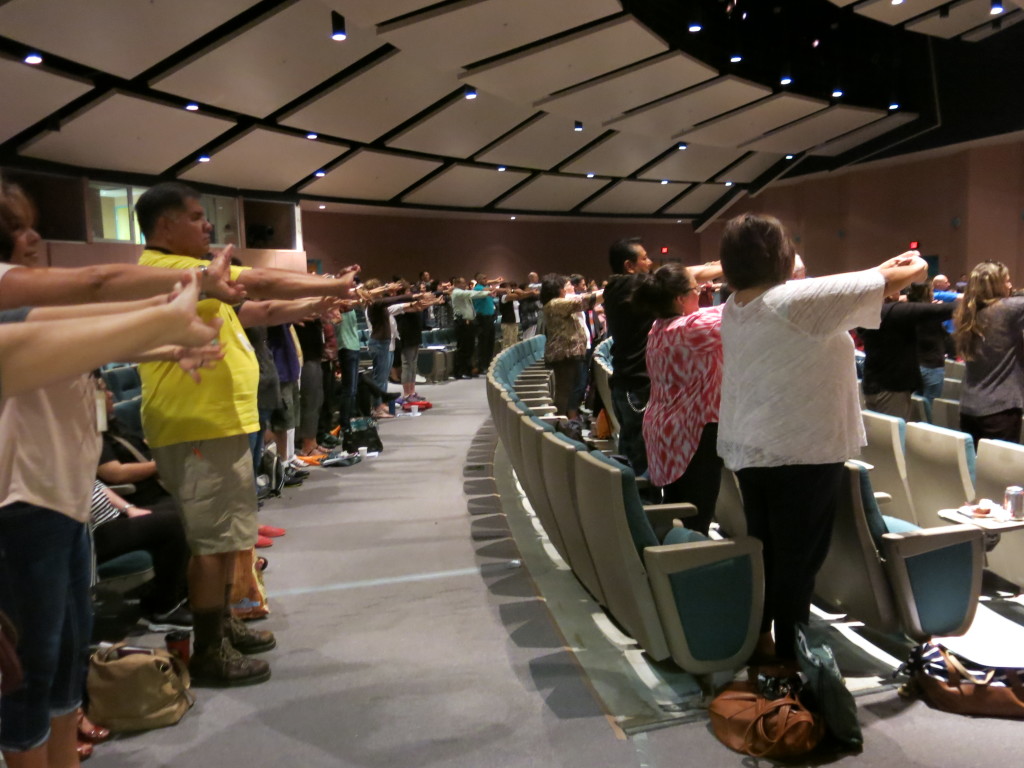 ADDRESSING THE EFFECTS OF TRAUMA THROUGH A UNIQUE BLEND OF EXERCISE, MOVEMENT, BODY/MIND AWARENESS AND DISCUSSION.
The need to address stress and trauma in marginalized communities in New Mexico remains at a critical level. TSP Trauma Relief programs address the gap in health resources available to marginalized and disadvantaged girls, women, children & families by offering simple, effective tools to increase health and help relieve the cascading effects of trauma. TSP's direct service programs release accumulated stress, increase awareness of connection between emotions, thoughts and sensations, and help regulate and balance the nervous systems, opening pathways to well being and resilience.
TSP PROGRAMS IN PARTNERSHIP:
1. ESPERANZA SHELTER FOR BATTERED FAMILIES, SANTA FE, NEW MEXICO
TSP's Self-Care & Resilience Program serves residential and non-residential adult victims, child victims/witnesses, offenders and counselors at Esperanza Shelter for Battered Families in Santa Fe, NM. TSP also serves the general public of Santa Fe County by teaching at Esperanza's psycho-education classes.
"The work has been transformative. More and more counselors are requesting TSP's program for their groups because the effect is so powerful. The facilitators have built enormous trust—absolutely vital in domestic abuse work. TSP is really making a difference–more safety for our clients and less burnout for our staff!" - Marsie Silvestro, Exec. Dir. Esperanza Shelter
2. NM COALITION AGAINST DOMESTIC (NMCADV), NEW MEXICO
Shelter Managers' Retreat program, Care-for-the-Caregiver workshop facilitated by Zuleikha April 2015 for NM domestic violence shelter managers. Plans in place for ongoing outreach and facilitation work with NMCADV.
3. GALLUP BATTERED FAMILY SERVICES, GALLUP, NEW MEXICO
Stress Relief sessions for staff and counselors and a new collaboration with their organization in classes with incarcerated women in the Gallup Jail.
FEEDBACK from TSP Domestic Violence work
"I feel lighter—literally lighter. Like my stress and anxiety of the day has melted away."
"La clase tanto como la musica me ayudo a transportarme a otros lados me relajo y me quito el estres." (The whole class, like the music, helped transport me to another place where I relaxed and let go of my stress.)
"This activity is very useful for everyday. The body is us—a great receptor about our issues, concerns. The body says all."
"Self-Care is more important than ever. Clients have many more issues, and it's more important than ever to uncover and work with where we hold the trauma in our bodies." — Marsie Silvestro, Exec. Dir. Esperanza Shelter