NEW BLOG—TSP IN NAVAJO NATION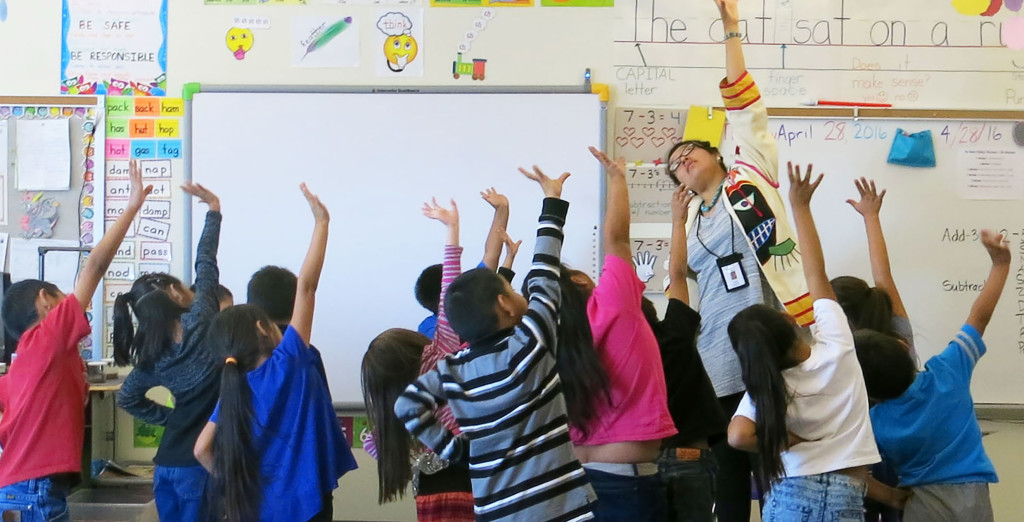 TSP talks about its Spring 2016 programs in New Mexico Navajo Nation—bringing stories and self-care exercises to hundreds of school children and educators, and Everyday Self-Care for healthcare workers. This Spring's survey responses from the participants were 'over the top.' Read our blog for more details.
 Schools and healthcare workers love it and want it back.
A MAP OF THE PROGRAM
(Click on the Map to see a larger version.)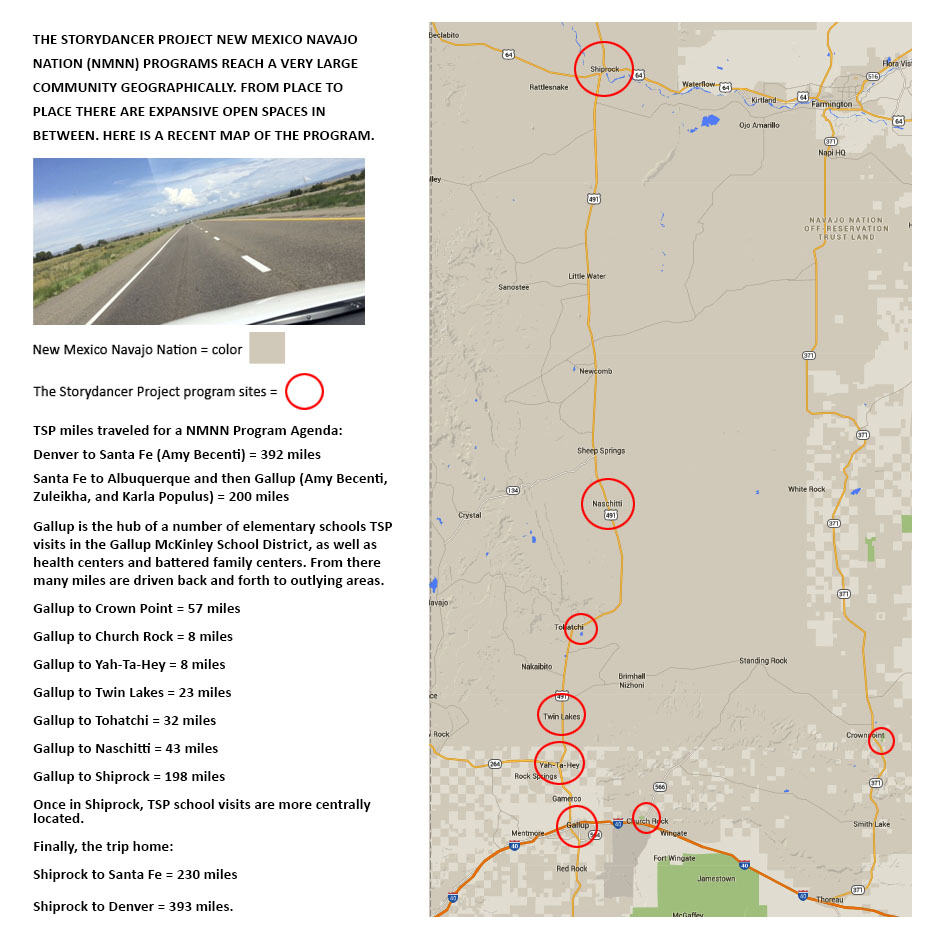 ZULEIKHA-TSP NEWS BLOG

Self-Care for the Whole Community – There are now 50 Hope Project trainers learning TSP's Take A Minute™ exercises for Self-Care and how to teach them! Every aspect of this community is benefiting, from tiny nursery school children, to teenagers, vocational students, community women and clinic outpatients. We are so grateful for our partnership with the Hope Project Charitable Trust!

This first picture above is of a new group of about 25 young mothers. They are domestic workers who place their little children in the Hope Project Crèche while they work. The Crèche Director, Rajvanti, and I got inspired to start a self-care program with them, once a week, before work. They really enjoy the exercises—most of the women have never done anything like this.
The Girls Non-Formal School – Girls Lead!
I go to the school assembly program in the mornings at 8:00, and have chosen several girls to stand in front and lead the exercises. The teachers take part as they are inspired to, coach the girls and cheer them on.
A MESSAGE FROM TEAM TSP & ZULEIKHA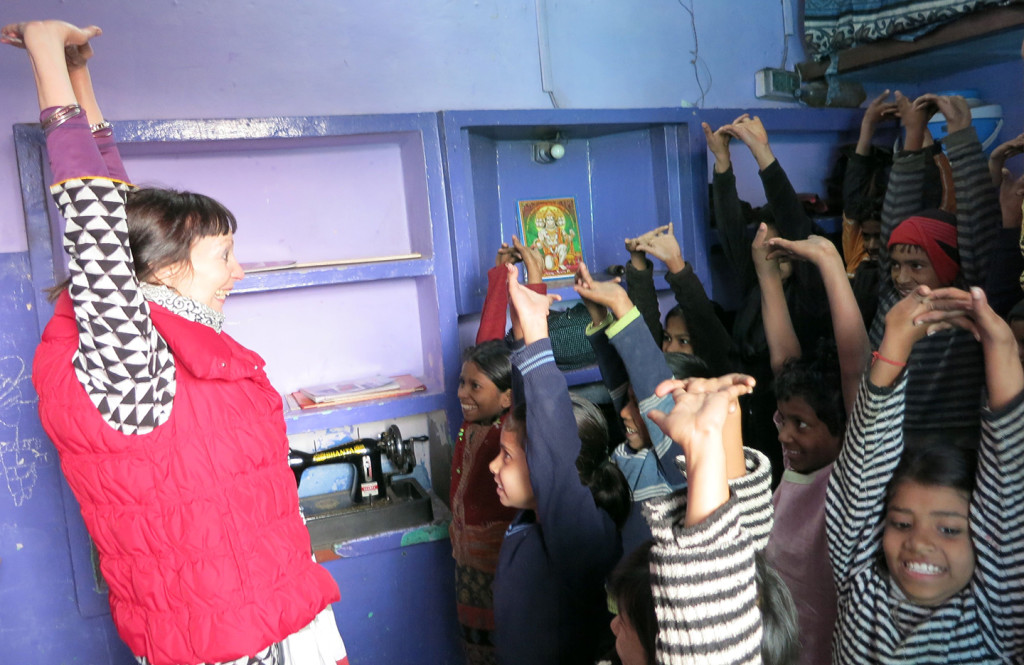 Dear Friends of The Storydancer Project (TSP),
This is a time to remember all those in the world who benefit from TSP Core Wellness & Movement Arts programs and trainings, here at home and abroad, and to look ahead to reaching even more communities in need.
With your support we are able to bring TSP's wonderful programs to community leaders, hospitals, clinics and schools in the New Mexico Navajo Nation, increase our capacity for trainings in the slums of Delhi and Kolkata, and offer more trauma relief and care-for-the-caregiver programs to those dealing with domestic abuse in Santa Fe and statewide.
Thank you and Happy Holidays from Zuleikha & Team TSP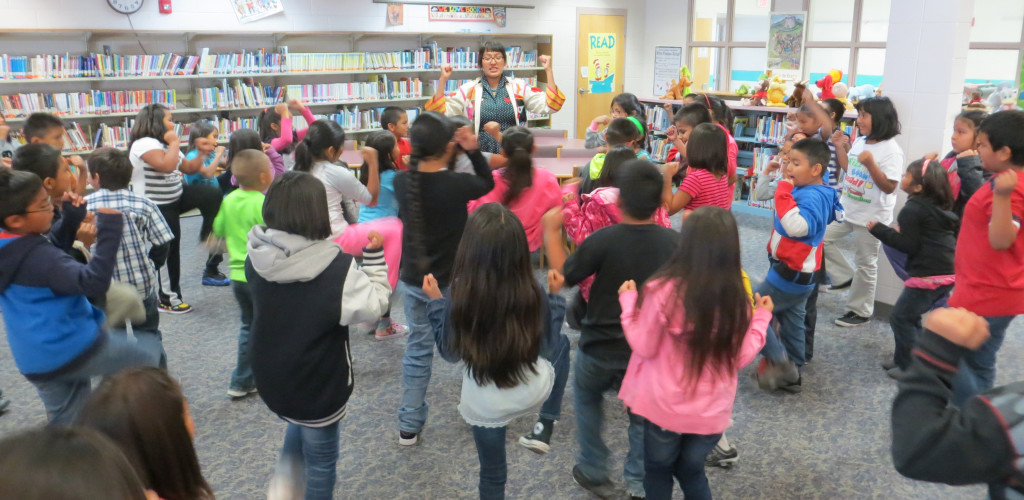 HELP GIVE THE JOY AND EMPOWERMENT of Core Wellness & Movement Arts to those facing unimaginable adversity ~ every gift counts.